How to Use
How to use Biwako Free Wi-Fi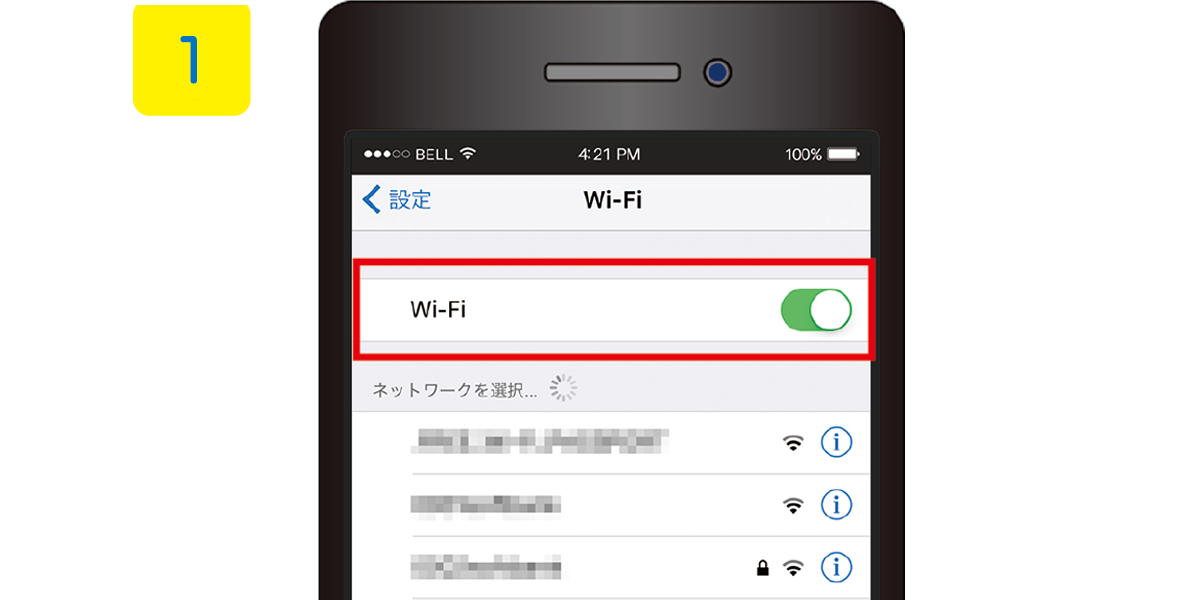 Check that the Wi-Fi function is turned ON in your device's settings.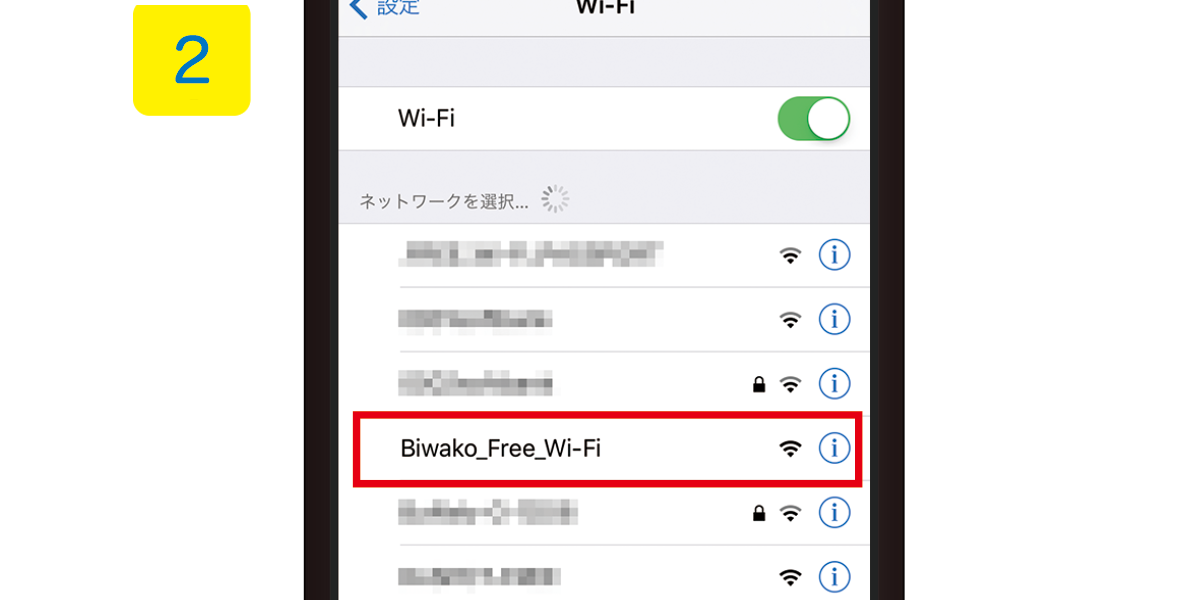 Select "Biwako_Free_Wi-Fi" from your device's Wi-Fi Networks screen.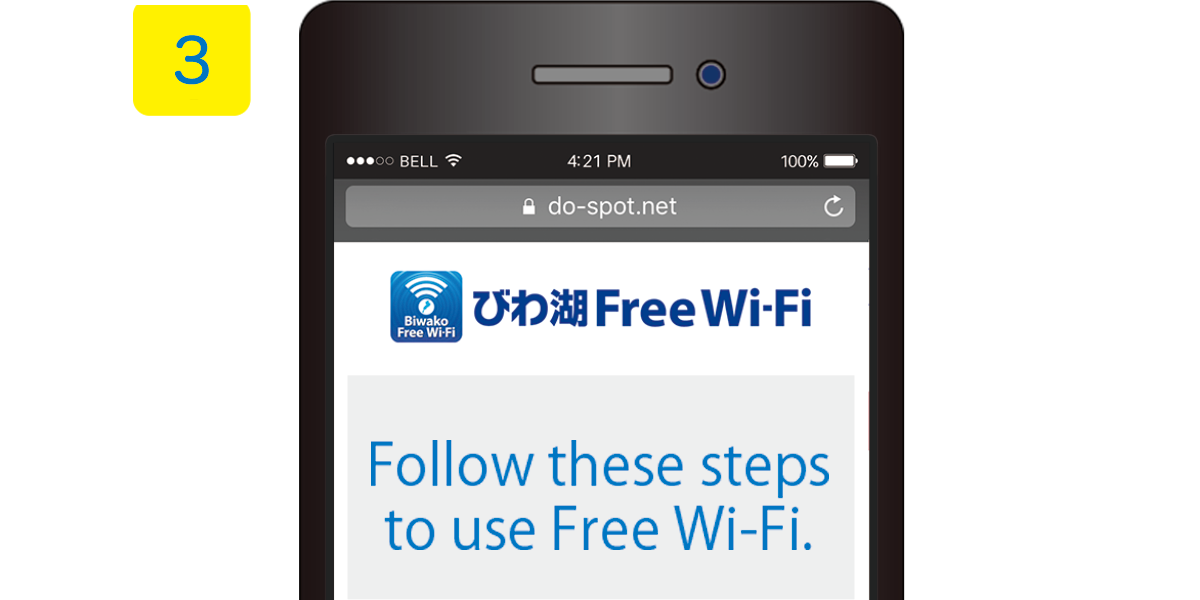 Open your browser and continue the process by following the instructions on the screen.
*The methods of this process may vary depending on the service provider.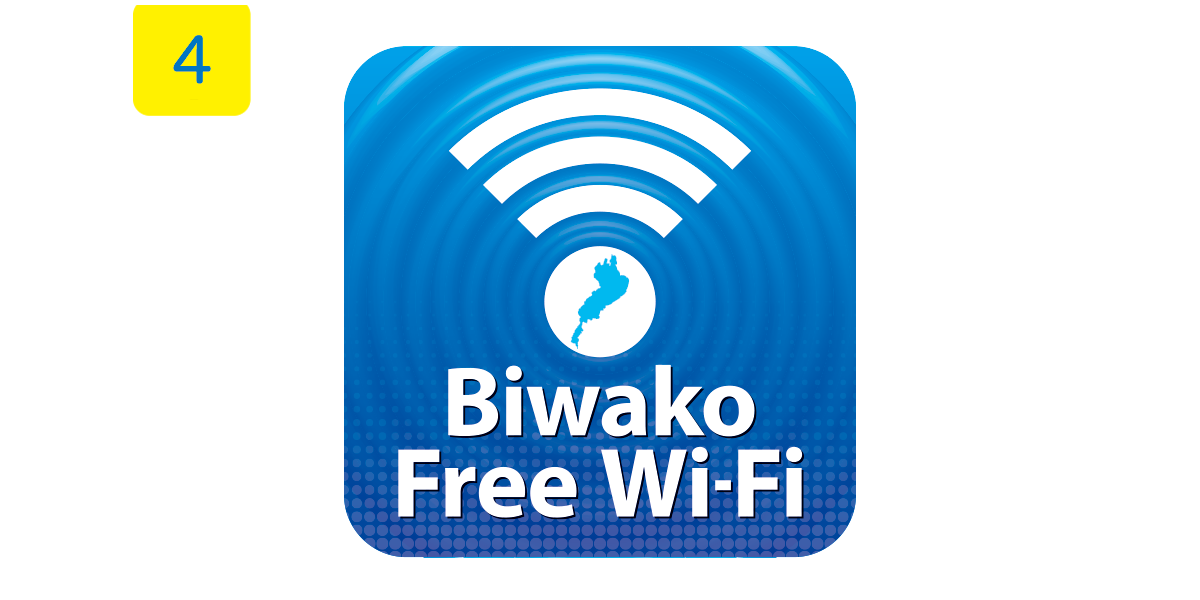 When the process is complete, you will be able to use the Internet.
How to use the service
Authentication methods and hours when a connection is available vary for each provider of Wi-Fi service.
See the following links for how to use service provided by each.